SIBERIAN BLUE QUARTZ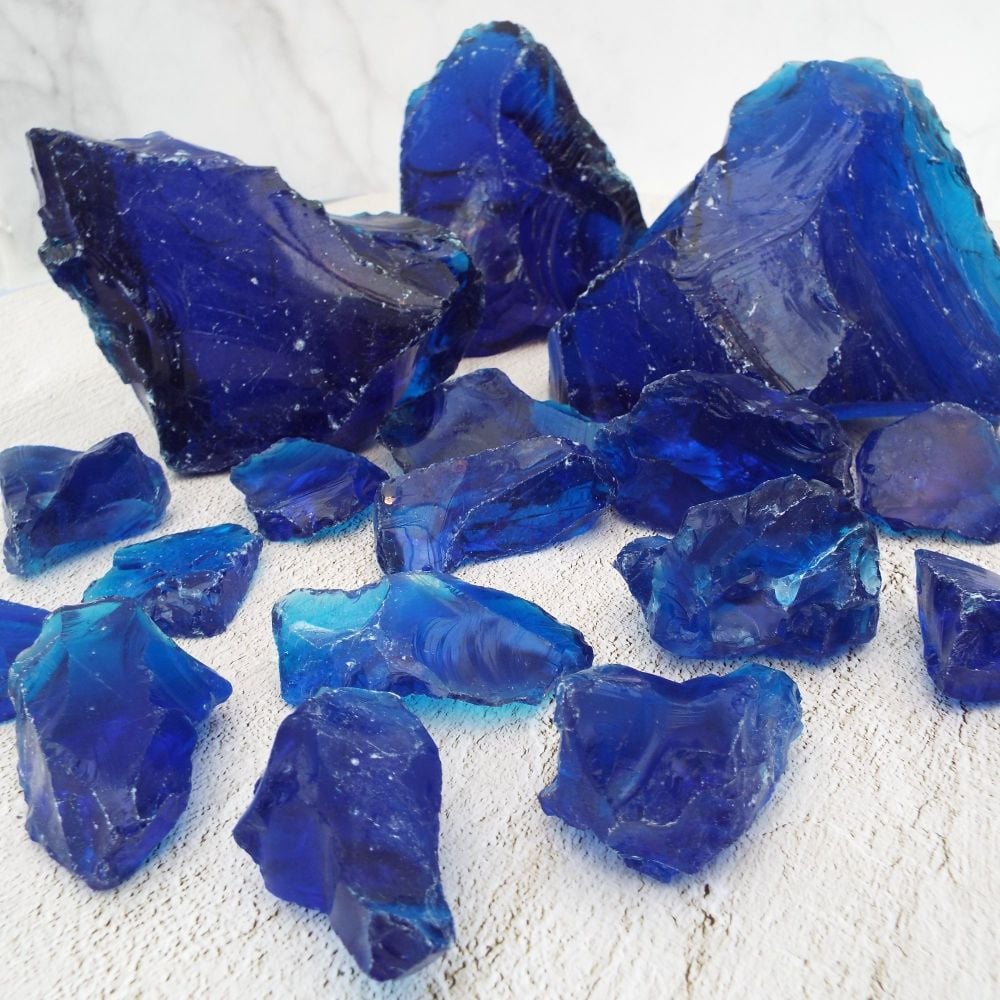 "The Magician Stone"
SIberian Blue Quartz has this amazing energy vibration which is filled with that of the Blue Ray, which aligns to the seventh Ray. It must be stated that no other stone possesses the Blue Ray, except this beautiful one. As a form of Quartz, it carriers all the energies of a Quartz, including its amplifying effects.
Helps to overcome self-limiting beliefs.
Siberian Blue Quartz, is a great stone for those who seek solitude, quiet and peace of mind. It helps the seeker find enlightenment through inner knowledge and wisdom. At the same time it can aid those "star beings", whom are sensitive, to open up, adjust and become comfortable upon the physical plane of Earth. It cleans the Aura.
As an amplifier and programmable crystal it has unlimited amounts of possibilities.
Siberian Blue Quartz can aid in the communication with one's guides. It can also offer assistance to one wanting to partake in past life regression, as well as wanting to further their development of psychic abilities. When one starts working on their past life regression, they will begin attracting new relationships that are positive, loving and supportive.
Invokes Archangel Michael and other energetic beings for protection and strength.
Siberian Blue Quartz stimulates the healing of past relationships to clear out blockages in order to make room for a much smoother soul awakening. Once healed it will bring out the soul and mix it with vitality and healing to ensure the integration of the soul can express a more natural lifestyle. This will also increase the stimulation of natural healing abilities, including laying of the hands.
Connects one to latent knowledge stored within the cellular structure of the brain.
Chakra(s): Casual, Heart,Throat, Third-Eye & Crown (Clears, Balances & Activates Heart & Throat Chakras)
Elements: Wind & Water
Energy:
Protection:
Stimulates:
Serenity
Purification
Beauty
Intuition
Communication
Clairvoyance
Detachment
Inner Vision
Self-Control
Lucid Dreaming
Information From Past Lifetimes
Psychic Vision
Astral Projection
Higher Guidance
Connection To Extraterrestrials
Communication With Guides
Metaphysical Properties:
Triggers the awakening of the soul
Aids in the transmission and circulation of energy
Cleanses the Throat Chakra
Helps to detach from mundane matters
Enhances the flow of communication
Encourages one to see the bigger picture
It can help in searching for lost objects or people
Sleeping with this stone can bring about enlightening dreams
Helps one to learn the importance of forgiveness
Stimulates vitality of etheric fields
Stimulates connection to higher extraterrestrial intelligence
Utilizes guidance from higher-self
Allows one to gain precision in the use of psychic skills
Stimulates Third-Eye and casual chakras
Healing Properties:
Effective For The Frontal Lobes of The Brain
Powerful Anti-Depressant
Heals Issues Dealing With The Heart
Assist With Dementia and Memory Loss
Soothes Sunburns
Cures Throat Infections
Treats Stomach Ulcers
Helps Overcome Depression
Loosens Muscle Stiffness
Aura and Sinus Cleaner
Counteracts Heated Related Illness &  Anxiety